The History of The Tenor Narrated
The History of Antonio Cortis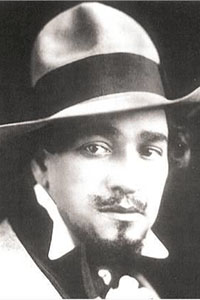 Cortis, Antonio
Born: Aug 12th 1891
Died: 2nd April 1952
Spanish tenor.
He was born Antonio Tomás Montón Corts to Spanish parents, on board a ship sailing between Oran (Algeria) and Altea (Spain).
The small family (his father had died a week previously) moved to Valencia, later to Madrid.
Antonio and his brother received musical education. Antonio entered the Royal Conservatory of Music in Madrid (at the age of 8!) where he studied composition, violin and theory. His goal was to become a composer or a violinist.
In 1909 Cortis entered the Municipal Conservatory and received vocal tuition. He was soon engaged as a member of the Gran Teatro del Liceu Chorus. He subsequently appeared in comprimario tenor roles.
In 1917 he sang in South America as Arlecchino in I Pagliacci. Enrico Caruso was Canio. The famous tenor tried to persuade the young singer to accompany him to the United States, but Cortis declined the offer.
In 1919 Cortis departed with his family to Italy where he was soon contracted by the Teatro Costanzi of Rome, Napoli and Bari. He also appeared at La Scala and was re-invited to sing in South America.
His career became essential when he he was engaged as a member of the Chicago Opera. Cortis considered this engagement the peak of his career.
For the next eight years he was closely connected with this excellent opera house. He continued to sing performances in London, at La Scala, in Verona, Torino, Monte Carlo, Barcelona, Boston, Baltimore, Los Angeles, Washington, Pittsburgh and Santiago de Chile.
During this successful epoch he made some of his finest recordings for Victor and Voce del Padrone. The American recession in 1932 forced him to leave Chicago. He returned to Spain, but the Spanish Civil War restricted his movements severely.
Worldwar II prevented Cortis from continuing his career. His last performance was in Zaragoza in 1950, as Cavaradossi.
After retirement he intented to become a teacher, but poor health caused his untimely death in 1952.