The History of The Tenor Narrated
The History of Neil Shicoff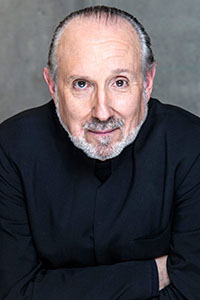 Born: June 2, 1949
American Tenor
Two American tenors are on the present international cast list, of the major recording companies.
Neil Schicoff has recently recorded Hoffman and Atua for EMI, Eugene Onegin for Deutsch Gramophone and Carmen for Phillips.
He is a New Yorker and a product of the renowned Julliard School of Music.  In fact, he was the first recipient of the Jueneteurial Memorial Scholarship there.
In 1973/74, he was a member of the American Opera centre.  But his big moment came, when he replaced the late Richard Tucker, in a title role of Verdi's Ernani, in the May Festival.
His European debut was in 1977, singing Don Carlo, in a new production for the Holland Opera.
In 1978, he was at Covent Garden, in Madame Butterfly.  But when I heard him the following year 1979, in Rigoletto, which he sang at Scottish Opera, I cannot say that he made a great impression.  At that time, the voice sounding small, tight, and strained.
Now of course, he is in some demand in the world's major opera houses.  Still in his 30's, his voice is beginning to darken, and he is contemplating some of the heavier French and Italian spinto roles.
Vetra's has already been well received and Cavalleria Rusticana is scheduled for the Metropolitan, in 1992.
Here he is in Verdi's, MacBeth.