The History of Peter Dvorský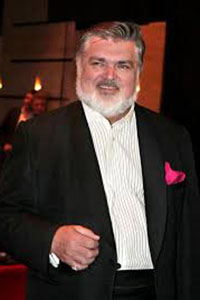 Born:25 September 1951
Slovak Tenor
The Czechoslovakian tenor, Peter Dvorsky, was born in a small Slovak town in Upper Nidra in 1951.
Studied at the Bratislava Conservatory, but in 1972 whilst he was a student, became a soloist at the Slovak National Theatre and was very soon entrusted with major roles.
Two years later, he was at the prestigious Tchaikovsky competition in Moscow and in 1975, the equally important Geneva international singing competition.
After further study in Milan, he gained the title of Laureate at the International Roast Room of young interpreters in Bratislava, in 1976.
Since then, he has been in great demand as guest artists, in European Opera houses including those in Munich, Cologne, Sofia, Vienna, and London.  These notes were written in 1977.
During the intervening 13 years, Dvorsky has become a major figure on the international circuit and on records and video.
Che Belida Manita / La Boheme – Peter Dvorský

The History as it was Recorded