The History of The Tenor Narrated
The History of Wolfgang Windgassen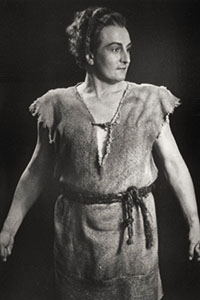 Born: June 26, 1914
Died: September 8, 1974
French tenor.
Wolfgang Windgassen was the son of the famous heldentenor Fritz Windgassen.
He made his début in 1939, and eventually would grow as an artist to become his father's successor at the Stuttgart State Opera.
He would be a member of this company until his death.
Windgassen sang in all the important opera houses throughout the world as a guest. He was member of the Bayreuth festival from 1951 until 1970, where he sang all the important heldentenor roles from Eric to Parsifal.
Windgassen is considered by many to be the most important Wagner tenor after World War II.
He made an impressive amount of recordings which included complete sets of Wagner operas, a new kind of undertaking that recording companies were pioneering. He is the Siegfried in the fabled John Culshaw, Sir Georg Solti complete Ring recording, and he is the Tristan in the classic live recording made at Bayreuth in 1966 conducted by Karl Böhm and featuring Birgit Nilsson and Christa Ludwig.
One of the outstanding heldentenor voices of the century, his complete recordings of the Ring operas helped to introduce a new postwar public to Wagner's work.