The History of Vladimir Atlantov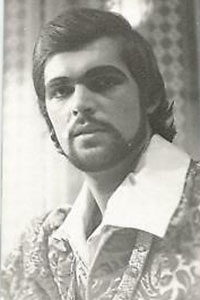 Born: 19 February 1939
Russian Tenor
Russia's finest tenor during the past 20 years, has been Vladimir Atlantov, born in Leningrad on the 19th of February 1939.
He was the son of an opera singer and graduated at the Leningrad Conservatory in 1963.
With further training in Milan from 1963 to 1965, at la Scala opera school.
In 1966, he won the Tchaikovsky international singing competition, and a year later the Sofia International competition.
He was engaged as a soloist, at the Kirov in Leningrad in 1963, and then at the Bolshoi in 1967.
His most famous roles include, Herrmann, Queen of Spades, Vladimir, Prince Igor, Alfredo from Traviata, Don Jose in Carmen, and Otello.  And he has toured Canada and Japan, in addition to appearing in all the leading opera houses of Europe.
In April 1973, he was one of five tenors, chosen to participate in the Caruso Centenary celebrations in Naples.
The others were Mario del Monaco, Luciano Pavarotti, Ritchie Italliavini, and Alain Vanzo.
The abbreviated selections are taken from an early recording of his, Prince Igor of 1966.
And from perhaps, his most famous role, Herman, in Tchaikovsky's Queen of Spades, made in 1973.
Vladimers Cavatina / P-Igor / 1966 – Vladimir Atlantov
Tri Cardi / Queen of Spades / 1973 – Vladimir Atlantov

The History as it was Recorded