The History of The Tenor Narrated
The History of Joseph Schmidt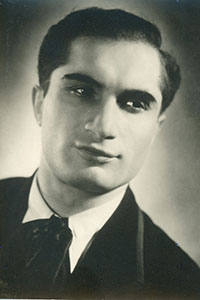 Born: March 4, 1904
Died: November 16, 1942
Ukrainian tenor.
Then there was the tiny, Joseph Schmidt, 1904 to 1942.
Who was confined to the concert platform and the broadcasting studio, because of his height.
Nevertheless, his many records from opera and operetta were in great demand in Germany and Austria, as they were here in Britain.
Here he is in operetta, from Stolz's, Der Favorit.