The History of Jan Kiepura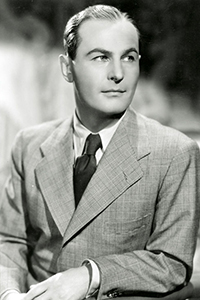 Born: 16th of May 1902
Died: August 15th, 1966
Polish Tenor.
Another operatic star who found the lucrative road to the film industry was a Polish tenor, Yan Kiepura 1902 to 1966.
But make no mistake, Kiepura was a genuine operatic tenor.
He made his debut in Faust, at the Warsaw opera in 1923.
By 1926, he was at the Vienna state opera, alternating with Leo Slezak, and in 1929, at La Scala Milan, and the Cologne in Buenos Aires.
In the early thirties, he was heard in London and several major German opera houses.
1934, saw him at the Paris opera and in 1938, he sang at the Metropolitan Opera in New York in Bohème, Carmen, and Rigoletto.
He married a well-known soprano of the period, Marta Eggerth.
His exceptional good looks combined with a talent for acting, attracted the attention of the film magnets and he was whisked away from the opera houses of Europe and the Americas.
He was an ardent Pole, and during the Second World War, whilst living in America, he frequently appeared in the close of a Pole, sent for slave labour in Germany, with a compulsory P on his jacket. Immediately after the liberation he established contacts with country, appearing again before Polish audiences. And made generous contributions to social funds.
His will was fulfilled, and his body came to its final resting place in Warsaw.
Samples then from his films and then a late recording of one of the metropolitan successes.
Brnnetki Blondynki / (Film Music) / 19xx – Jan Kiepura
My Song For You / (Film Music) / 19xx – Jan Kiepura
Flower Song / Carmen / 19xx – Jan Kiepura

The History as it was Recorded