The History of The Tenor Narrated
The History of Fernand Ansseau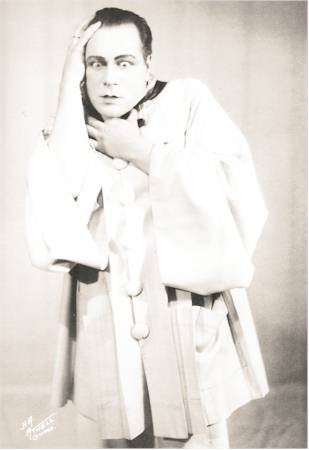 Ansseau', Fernand
Born: 6 March 1890
Died: 1 May 1972
Belgian tenor
Fernand Ansseau's background was musical. His father played the organ in the village church of Boussu-Bois near Mons (Wallonia) where the artist was born.
At the age of 17 he entered the Brussels conservatory and became a student of the noted teacher Désiré Demest. It was in church music (Mozart's Requiem) he appeared for the first time. Demest trained him as a baritone, but Ansseau felt that he was making too little progress. His teacher directed him to change to tenor, noticing his student's increasing ease with the upper register.
After studying three years with the celebrated Flemish tenor Ernest van Dijck, Ansseau made his widely acclaimed debut as Jean in Massenet's Hérodiade (the role was to become one of his most successful achievements).
During his career he appeared in roles such as Sigurd, Faust, Julien and Don José. He was the tenor lead in Saint-Saëns' first performance of Les Barbares. As a Belgian patriot he refused to appear on the operatic stage during World War I and sang only occasionally.
After the war he resumed his operatic career at the Théâtre de la Monnaie in Brussels, as Canio (1918). Particularly in Auber's liberation opera La Muette de Portici he was much applauded. His repertory at "The Munt" included Radames, Samson, The Duke of Mantua, Jean, Don Alvaro, Faust (Berlioz), Des Grieux (Manon) and Cavaradossi. He remained at this important opera house until his retirement. 1919 saw his Covent Garden debut, singing Des Grieux with the soprano Marie-Louise Edvina as Manon and Beecham as conductor.
Ansseau became a well-known singer at Covent Garden and appeared as Faust, Canio, Cavaradossi and Roméo, opposite Dame Nelly Melba. He refused a generous offer by general manager Gatti-Casazza in 1920 to sing at the Met, not keen to leave home for an extended period. In 1922 he sang at the Paris Opéra as Jean, Alain (Grisélidis), Roméo, Lohengrin, Tannhäuser, Admète (opposite Germaine Lubin) and again as Roméo.