The History of Feodor Chaliapin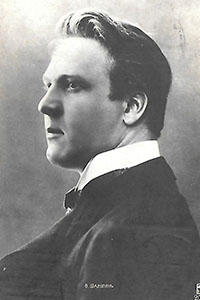 Born: February 1st 1873
Died: April 12, 1938
Russian Tenor
With Chaliapin, it's an altogether different experience.
We are caught up in the web of the great singing actor. Boris Godunov was murdered to get his throne.
He's alone in his great palace. It is dark. The candle's flicker. He feels he is suffocating, and his imagination is running riot.
What's that? A Ghost?
Play this when you're in alone and put out the lights.
The Clock Scene / B -Goodounov / 1926 – Feodor Chaliapin

The History as it was Recorded