The History of Heinrich Knote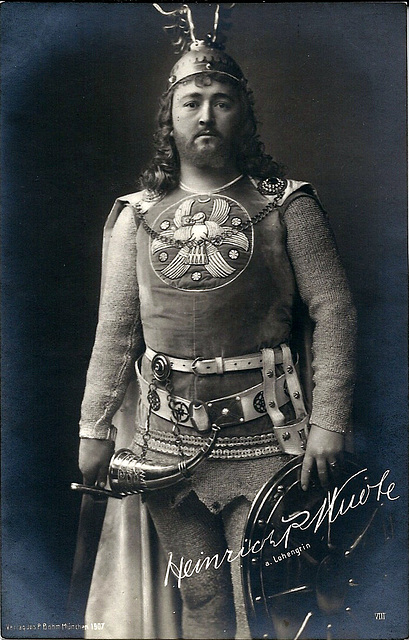 Born: November 26, 1870
Died: January 15, 1953
German tenor.
This tape continues to look at tenors born in the 19th Century.
Although not included in the main survey, nevertheless, had notable careers on the operatic stage.
Heinrich Knote 1870 to 1953 was a German tenor born in Munich.
It was in Munich that he made his debut, in 1892 and it was Munich that became his main base for the next 33 years.
He started off in the lighter German roles, including Mozart, before developing into a fine heldentenor of Wagnerian mold. He sang not only in the great German theaters but also at Covent Garden, and the Metropolitan. At the age of 53, he joined forces with the celebrated German soprano Johanna Ganske, for a tour of North America.
On the 10th of June 1932, he sang Siegfried at the Munich opera to celebrate his debut, forty years earlier.
Here he is in 1906 for G&T, Wagner's, "The Master Singers of Nuremberg".
Am Stillen Herd / Mastersinger / 1906 – Heinrich Knote

The History as it was Recorded