The History of The Tenor Narrated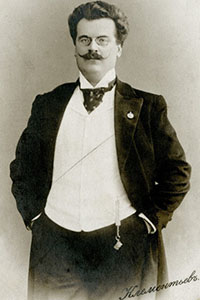 The History of Lev Klementyev
Born: 1868
Died: 1910
Russian tenor.
He began his career in operetta and then grand opera during his days at the Kiev Opera and Moscow's Bolshoi Theatre.
He was especially admired in the title role of Rubinstein's Nero, not particularly for his singing but rather for the way he interjected his own real pretensions and irremissible behavior into the character. Klementyev died at the height of his power from peritonitis that could have responded to surgery.
Instead, he went ahead with a concert performance that cost him his life.